'The Angel' scores record debut for local production in Argentina Source: Film Factory Lorenzo Ferro in 'The Angel' Luis...
'The Angel' scores record debut for local production in Argentina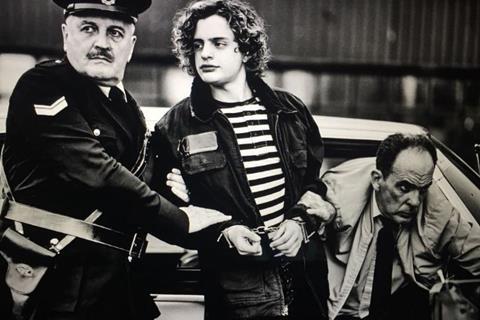 Source: Film Factory
Lorenzo Ferro in 'The Angel'
Luis Ortega's The Angel (El Angel), based on the exploits in the 1970s of Buenos Aires serial killer Carlitos Robledo Puch, has scored the highest ever debut for a local production in local currency in Argentina.
The Argentina-Spain crime drama from Fox International Productions, K&S Films and Pedro Almodovar's El Deseo opened at the weekend on an estimated $1.39m on 363 screens via Fox International.
Fox executives said the 38.6m Argentinian Pesos gross beat the former record-holder, Pablo Trapero's El Clan, which debuted on 32.5m Argentinian Pesos in August 2015. Comparisons are unadjusted for inflation. G iven Argentina's inflation rise in recent history, The Clan remains the highest local-language debut in real terms.
Newcomer Lorenzo Ferro stars in The Angel as Puch, the teenager from a working class family in Buenos Aires who terrorised the locale in the early 1970s and earned the moniker The Angel of Death. He eventually confessed to 11 murders and 42 robberies.
Puch remains incarcerated and bears the dubious distinction of being Argentina's longest serving prisoner. Chino Darin (Death In Buenos Aires), Mercedes Morán (Neruda), Daniel Fanego (Betibu), Luis Gnecco (Neruda), Peter Lanzani (The Clan), Cecilia Roth (All About My Mother) also star.
The Angel earned strong reviews following its world premiere earlier this summer in Cannes. The Orchard snapped up North American rights on the Croisette to the Un Certain selection. Film Factory handles international sales.
Sour ce:
Google News Argentina
|
Netizen 24 Argentina